Education Services at TREES 101
Tree Identification: The first step in taking proper care of your trees is to know what you have. Trees 101 will work with you to develop an inventory of what is on your property and what the key characteristics are that identify those species. Or if your group is interested in learning the fundamentals of tree identification, we will provide workshops in the classroom or in the field.
Tree Planting and Maintenance: We can help you choose the right species for your landscape and feel confident that you are planting it in a way that ensures its success. If you have planted trees that are struggling with the transition to their new home, learn what it takes to direct your trees toward long productive lives.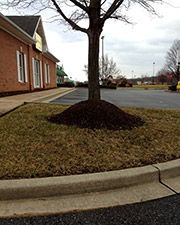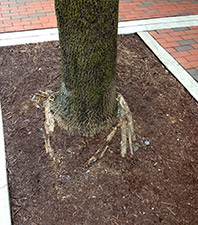 Structural Pruning: Also known as 'formative' pruning, this method of care can provide surprising benefits. Trees 101 can take the mystery out of this technique and show you how easy it is to work this into your tree maintenance plan.
And another instructional video shared by the Downstream Project. Shawn explains the fundamentals of tree planting.
Trees 101 – Tree Planting Instructional Video
Tree Walks: Get to know your local trees while getting to know your community. Trees 101 will develop and lead tree walks through your neighborhood, local/state park or school campus. Enjoy this as a one-time event or work with us to develop a self-guided tour that anybody can use at any time. We will introduce the trees to you by name and explain the distinguishing features that make each species unique. These events are always interactive with participants challenged to practice their newly acquired skills!